Certified Professional Midwife Colorado Springs
A Safe, All-Natural, Organic Home Birth Experience In Colorado Springs, Monument, Peyton, Falcon, Widefield, Manitou Springs
Certified Professional Midwife Colorado Springs
A Safe, All-Natural, Organic Home Birth Experience In Colorado Springs, Monument, Peyton, Falcon, Widefield, Manitou Springs
About Covid-19
While the risk of developing Covid-19 for pregnant moms and babies seems low at this time (we are learning more every second about Covid-19, read this great article https://avivaromm.com/covid-19-pregnancy-breastfeeding/), why put yourself at higher risk for any infectious disease when you don't need to be in a hospital?
The instability of other patients' health and the remote chance of disease transmission to an otherwise healthy mother and child at the hospital may have many expecting mothers wondering if being at the hospital during these times is the best option to birth.
In addition to a much lower disease transmission rate than a hospital birthing center, you can enjoy all the other benefits of a personalized home birth such as:
Giving birth in the comfort and familiarity of your own home.
The attention, care and personalized services of your own midwife from Prenatal Care to Breastfeeding Support to Postpartum Care.
Including your partner in your birth.
No surprise pain medications
Give birth your own way – not your doctor's way.
Finally, a much lower risk of contracting an infectious illness – from COVID-19 to the common cold.
We Are Taking Late Transfers
Mother to Mother Midwifery is open for business and open to take late transfers for the birth of your baby in your own home. This applies ONLY to low risk clients.
Please feel free to contact me to discuss your options, because there are other options as to where to have your baby……the comfort of you own home.

PRENATAL CARE
Prenatal care begins the moment you find out you are pregnant. This care is of the utmost importance to both your unborn child and yourself. There are a myriad of things included in prenatal care, such as medical care, counseling, support and education on pregnancy and delivery.

HOME BIRTH
More Control Over Your Health
One-on-one Care
In the Comfort of Your Home
Freedom to Move Around
Include Your Partner
Your Baby Stays With You
Not Sure If Home Birth Is Right For You?

POSTPARTUM CARE
I will provide regular checks on both mom and baby.
I will see both mother and baby for 3 at-home visits the first week plus 3 in-office visits in the next 6 weeks.
I also provide breastfeeding support, to get you and your baby off to the right start.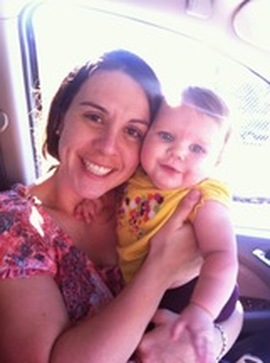 Carmen Lackett, Colorado Springs Midwife, CPM
Carmen Lackett CPM, RM is a Certified Professional Midwife, registered in the state of Colorado and practicing in Colorado Springs and surrounding areas.
I provide complete and thorough home natural home birth care to the Colorado Springs, Denver, Pueblo, Canon City, and surrounding areas.
I realize that you have many options available to you when planning the birth of your child. Choosing a home birth with a certified midwife can be a beautiful and rewarding experience for the mother, father, and entire family.
I will be with you every step of the way, providing prenatal care, nutrition counseling, guidance, advice, birthing assistance, postpartum-care, well-baby care, and breastfeeding support.
As one of the top midwives in Colorado Springs, I'm here to help you during those precious moments that matter the most. I believe in the experience of an all-natural, home birth and want to provide you with the assurance and comfort you should have when choosing a natural home birth.
Set up your free interview to learn if a home birth is right for you.
Having a baby can be an expensive proposition. It is important to know the costs involved, and what is and is not covered by your insurance.
Do you have a high-deductible insurance plan? If your deductible is more than $4000-5000, then you could end up paying the entire cost of the birth out of pocket. A normal, uncomplicated home delivery attended by a midwife will typically cost less than your deductible, while a typical hospital or birth center delivery could easily cost more.
Since you will likely be paying the entire cost of the birth, shouldn't you use the provider that you like best? The one you are most comfortable with? The one who has been with you through all prenatal checkups, rather than the one who happens to be on-call that day? That is what you get with Carmen Lackett CPM, RM.
Carmen is the most knowledgeable person I know in this field. Through the entire process I was completely comfortable with her. Even when I was scared at times Carmen had a way of completely calming me down. I trust Carmen completely with any pregnancy and would recommend her to anyone. As an added bonus she is the best out there when it comes to taking blood too, I couldn't feel a thing.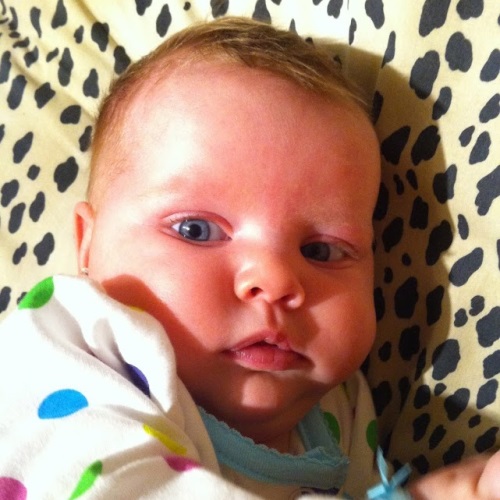 My wife and I were not completely sure that we wanted to have a home birth, but after we met Carmen and saw the way she cared and constantly followed up with her patients we were very pleased with our decision. We switched service from the hospital to a home birth and the level of care we received from Carmen immediately surpassed the hospital tremendously. Her prenatal, delivery, and postpartum care has all been wonderful and after working with her it is clear that she is an extremely knowledgeable and highly qualified midwife. We decided to do a water birth at home and it was absolutely amazing and we were able to stick 100% to our birth plan! If you are considering having a home birth then I would highly recommend you go through with it and I would also recommend that you choose Carmen Lackett with Mother to Mother Midwifery for your home birth. You will be very pleased!
Wondering if Home Birth with a Colorado Springs Midwife is right for you?
Call Carmen to set up an interview Today!