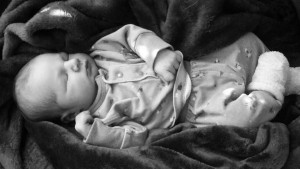 "Choosing a home birth can be a huge decision and accomplishment in a woman's life. Choosing this path can, not only empower a woman but, also heal. Carmen made sure of that every step of the way. After having 3 previous births in a hospital, I was determined not to follow that path again. I wanted to be cared for as a whole person, not only for myself, but for my husband as well. Carmen was always, always a comforting presence from beginning to end. Our questions were always answered, and we never felt like we were left in the dark. No matter what time of day, she went above and beyond for our care. Upon meeting Carmen, we all clicked instantly. I was not used to getting full and undivided attention and care. Not only was that delivered, but also extended to my husband as well. He was never pushed away and had an active part in the remaining of my pregnancy. My birth was beyond amazing, it was everything I longed for and more. Carmen is a very trustworthy, dependable, and highly knowledgeable with her skills and talent. Not only are we completely satisfied and thankful, we highly recommend Carmen for choosing your home birth needs and would use her again! Thank you Carmen for everything!"
B.L.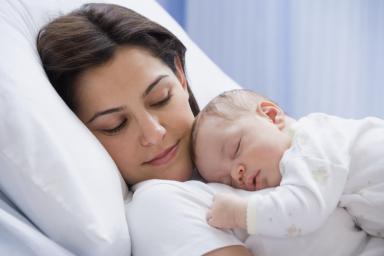 "I loved my experience from beginning to end. I thought I would be really nervous or scared because, let's face it, we have all heard those scary birthing stories, but Carmen kept me calm through the entire process. I loved that the prenatal visits were not rushed like they can be at a hospital, and all my questions were answered without me feeling silly. When the day finally came to deliver Sawyer, again I thought that I would be really scared but Carmen is a very calming person, which is very helpful to those who have never had a baby, because there are things in the delivery process that may freak you out a little. Carmen reassured me that everything was normal and even after Sawyer was born Carmen stayed until I was comfortable. I wasn't pressured to do anything I wasn't comfortable doing, which in a hospital birth can happen a lot.
I never thought that I would have had a home birth but now I recommend it to everyone. Carmen's nickname is mommy two because she was there from the beginning to the end. If I ever get pregnant again I'm using Carmen without a doubt."
J.P.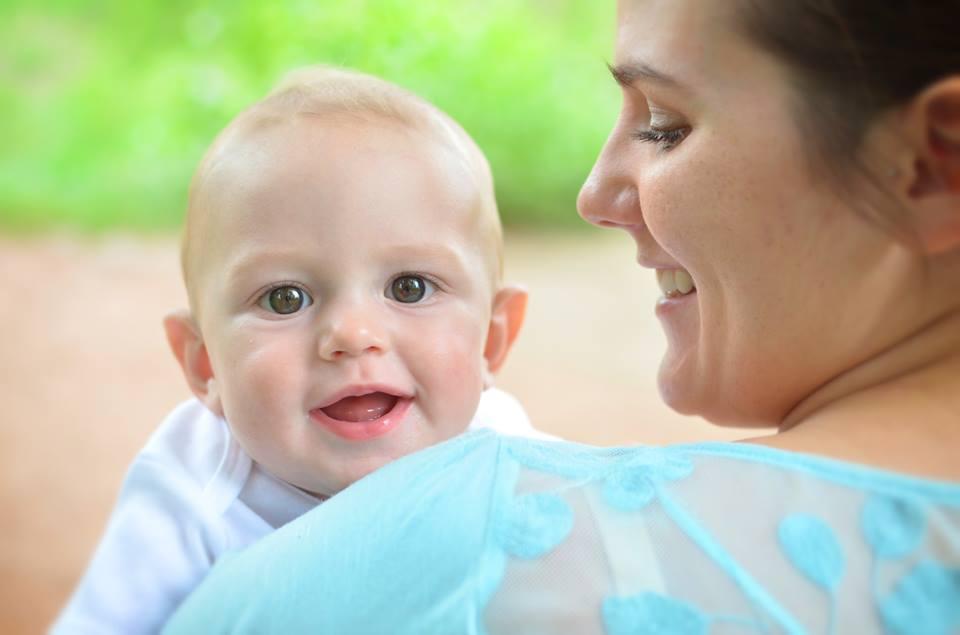 "I can not express how truly great Carmen Lackett is. Even though I was always confident in her as a provider I did not expect the dedication she showed me. As a first time mom there were probably more then one time I called or texted with some question that other people may have rolled their eyes at, but not Carmen. She always responded to me very quickly and explained everything in a way that not only made sense to me but calmed my nerves. Sometimes with pregnancy the soon to be father can get left out or ignored, however Carmen always treated my husband with just as much care and respect as she did me. While my prenatal care was excellent it was the post-postpartum care where she really solidified herself in my mind and a cut above the rest. My labor and delivery went smoothly and quickly,with no real surprises to be had. Unfortunately we had a rough start with breast feeding and my son dropped weight rather quickly. Carmen was in contact with us almost constantly and came for home visits just to do weight checks and make sure both baby and I were doing OK. Without her unwavering support and compassion I am not sure we could have made it through those first few months. There just isn't enough praise to be sung. If you are looking for an excellent midwife, and amazing person, look no further then Carmen Lackett."
P.M.
"This letter is in reference and high recommendation of Ms. Carmen Lackett. Our experience with Ms. Lackett was one that demonstrated Ms. Lackett's devotion to her practice of midwifery and the care of mothers, infants, and families in doing so. Originally, it was not planned that Ms. Lackett was going to attend our birth, but rather, another of our Midwife's (Ms. Sharon McDougal)'s students was going to take the lead apprentice roll. Unfortunately, extenuating circumstances made her unavailable, but Ms. Lackett was more than willing to step into the absentee's roll. Although this was arranged several weeks prior to the birth, circumstances made us unable to meet her until the morning of the birth. We literally met her in at about 2 a.m. (2 hours before the baby arrived) when she came in I was laboring in the birth pool at the time. It was a "Hello, nice to meet you – here comes the next rush" situation. We took an instant liking to her, and her confidence was very comforting. Upon arriving, she took over birth coaching. (Our midwife's voice had given out). It was immediately apparent that not only was this midwife adequate in her skills and competent in her execution thereof, but that they were inherent to her, a confidently exercised second-nature. We and our child were in safe, compassionate hands of a caring midwife, whose very presence contributed greatly to our birth experience. We would recommend her to anyone seeking a home birth."
T.S.
"Carmen was the point person at my birth and I couldn't have asked for a better help! She is knowledgeable, calm, a steady presence, and genuinely cares for the health and best outcome for both mom and baby. I greatly enjoyed her willingness to explain things to me throughout my check-ups and birth experience. I also appreciated her knowledge base regarding doing everything naturally. She's a great teacher in that regard. Thank you, Carmen for everything!"
V.F.
"I am horrible with words and I know I will not do her justice, but here goes…
If you need a Midwife, LOOK NO FURTHER!
Carmen Lackett is everything a midwife should be and more. The term midwife most literally means "with woman". Carmen was not just with me, she was with me in confidence, she was with me in boldness, and she was with me with substantial knowledge.
I had the pleasure of having Carmen for the birth of my fourth child. This was my third home birth. Carmen assisted my second home birth with another midwife and although I had limited contact with her, I knew I wanted to use her services if I was ever to birth again just because she had such a calming presence, a quality that is greatly desired when you are going to be experiencing one of the most trying moments in your womanhood. So when I became pregnant with my next child I gave her a call. I had an idea of the kind of care I might receive but in actuality the care I did received way overshot my expectations.
During my prenatal care Carmen would sit and talk to me about more than just the pregnancy. She actually wanted to get to know me, understand my home life,and issues going on with my family. She always made me feel important, and cared for. I saw her as a friend, and not just a client. After all, childbirth is the single most vulnerable time in a woman's life and I surely would not want to share that with anyone that I did not feel entirely safe with, and she gave me that security. But I knew the true test of her character and knowledge would come during the birth. This is when you see a midwife's true self, her confidence, and her intuition.
This being my fourth baby, and the fact that I was already dilated to 7cm the week before I went into labor, we were expecting a quick labor. My previous two home births were fast and mostly conflict free. But this one was a different story.
We did not know it yet but the baby was presenting sideways. His shoulders were vertical in the canal, and he became stuck in a very difficult position. I have no doubt in my mind that had I had a different midwife I probably would have been transported but because of her boldness, and her confidence in me and in the birth process we were able to remain at home. Upon realizing he was stuck and I was not progressing she immediately sprung into action. She knew exactly what positions to put me so that my pushing would be more effective. She worked very hard for very long to help me bring him out. By feeling the baby and picturing his position in her head she was able to determine what needed to be done. And through it all she remained calm and reassuring. Her unwavering confidence reassured me that even though this was the hardest labor I had yet experienced, that it would be okay and that my baby would be delivered safely and in the peace of my own home. These are the characteristics of a truly seasoned midwife.
I have now had experience with a midwife trained at a birthing center and Carmen who was trained entirely at home births, and let me tell you it makes a world of difference! I am so blessed to have been able to have Carmen and she in turn poured out a blessing on my family. We love her and will remain friends forever. I truly wish that I could have had her for all four of my deliveries. " – S.C.
S.C.