Preparing for the arrival of a new baby is a stressful time with lots of things to consider. Just one of the most important factors is where you would like to deliver your baby. Before making a choice, you should take some time to research and consider each of the different options available to you.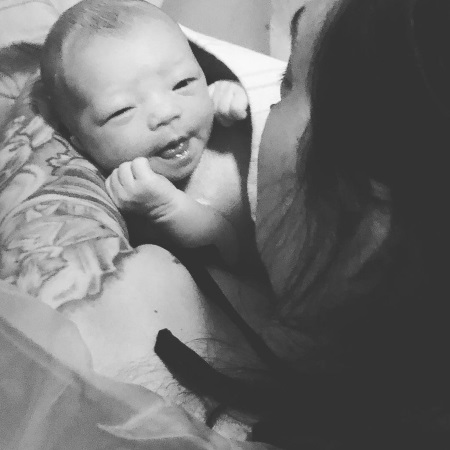 A Hospital
Going to the hospital has been the automatic choice for women for decades, especially those choosing a cesarean or C-section. Moms-to-be who prefer a pain free delivery also think that a hospital is their only choice. Then there is the issue of most doctors only being willing to deliver a baby in a specific hospital. There's also a good chance that your OB/GYN (baby doctor) only operates out of a hospital, and that your only choice is wherever he or she works.
Hospitals for a childbirth aren't necessarily a bad choice, just that they are not the only option available. Modern hospitals provide state of the art birthing rooms that provide a comforting and warm environment for baby to enter the world with some of the newer alternative delivery options such as a water birth or using a birthing chair.
A hospital is however the ideal choice for women who have a high-risk pregnancy, complications or having multiple births (twins, triplets, etc.). If you have chosen to have a C-section or a cesarean has been recommended due to complications, a hospital is also the best option. Those moms who are choosing to have a V-back (vaginal birth after a cesarean) will also most likely need to deliver in a hospital setting. Choosing pain-relief during labor is more suitable to a hospital setting.
Your health insurance is more likely to cover the cost of a delivery in a hospital than either of the other options. Considering the huge deductibles of modern health insurance, this may not be as big a benefit as it once was.
A Birthing Center
Birthing centers are a relatively new concept that provides women with a more informal, and more welcoming environment where they can deliver their baby. These centers are normally staffed with qualified nurses and midwives who will oversee the delivery and provide the necessary support to mom and baby. A medical doctor will usually be on call should any complications arise.
Baby can be rushed off to the nearest hospital should they be in immediate need of additional medical care.
Always consult with your insurance provider before choosing where to deliver your child!
A Home Birth
Home births are once again rising in popularity with many moms choosing to deliver their new baby in the comfort and familiar surroundings of their own home. These births are normally attended by a qualified midwife such as a CPM (Certified Professional Midwife).
One possible disadvantage of having a home birth is that in an emergency situation, the only option is to call an ambulance to get mom or baby to the nearest hospital. The time it takes for the ambulance to arrive and provide transport to a hospital can be crucial. This is not an option for women who have a high-risk pregnancy or want to have any form of medical pain relief during their delivery.
Normally, the pre-natal care provided by your midwife will rule out most pregnancy problems early on. An experienced midwife will screen home birth candidates and rule out those mothers who need to give birth at a hospital.
It is also important to note that it may be unlikely that your medical insurance will cover any of the costs related to the home birth even though this is the least expensive delivery option. A normal, uncomplicated home delivery attended by a midwife will typically cost less than your deductible, while a typical hospital or birth center delivery could easily cost more.
Some insurers may go as far as not covering any medical treatments that may become necessary due to complications that arise during or after the delivery for both mom or baby. Once again, the risk associated with medical equipment and care not being immediately available are the primary reason that medical insurance does not cover the cost of home births.
It's Your Choice
As a new mother-to-be, it's your choice where and how to deliver your baby. More and more mothers are choosing a more natural, at-home birth, attended by a midwife who has been monitoring you and your child for months. There are those who would opt for nothing less than the biggest hospital in town.
The great news is there is something for everyone. Just choose the best option for you!