I found out I was pregnant a month into the pandemic.
A surprise first pregnancy and the fear of the news was overwhelming and I had zero trust in the only hospital in my town! Knowing a few women who have had homebirths, I started asking questions! When my sweet friend described her experience and described Carmen, I knew I had to meet her!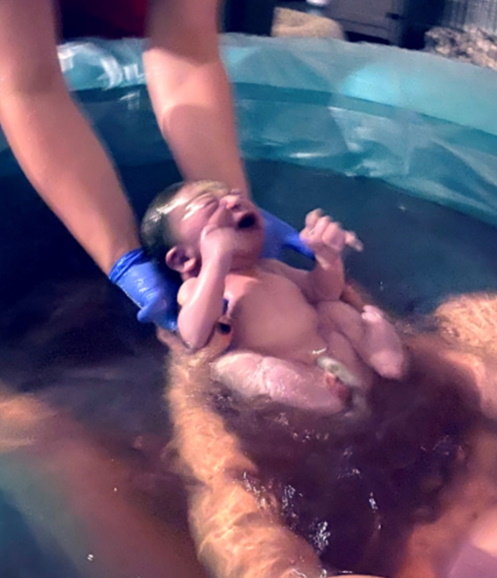 I scheduled my first ultrasound with my OBGYN, I was already experiencing some evening "morning sickness". My OBGYN automatically prescribed me medication, to which I never received because it was denied by my insurance company. Already frustrated with the way my doctor was handling things, I told my husband about meeting a midwife.
My husband is a fireman and medical officer who has caught babies during transports to the hospital. He was quite surprised that I was considering a homebirth, however, as he works in the field, he has the same reservations about the hospital he works with.
Our meeting with Carmen was so easy, her energy and demeanor makes you feel like you have known her forever. Each appointment we got to know each other more and her and my husband would talk medical with each other. He was always impressed at her knowledge and looked forward to our appointments as much as I did.
All appointments went smooth, we had an appointment on my due date, and did not feel that our boy was going to come out anytime soon. The next morning, I woke up at 5am with light cramping, unlike any other cramps I've experienced! I labored in my home all day and around 6pm, it was unbearable. I had no idea if Carmen was on her way or if she even knew I was in labor! All I knew is that I needed her!
Carmen happened to be on her way and the minute she entered my house, I immediately felt calmer! She checked me and I was dilated at 9cm, I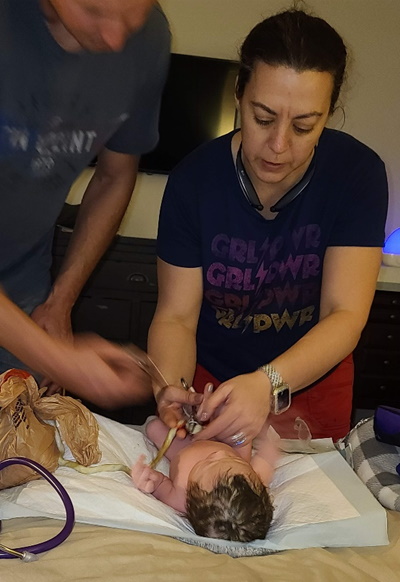 hopped in the pool and 24 minutes later my sweet boy was born! Carmen and my husband took care of my baby and placenta while I got settled into bed. Being in your own bed after giving birth was just what I needed!
Carmen visits you at your home after birth so you can continue to recover in the comfort of your home. It truly was the best experience of my life!
While we are content with our family of 3, there are days I want 5 more children just to experience pregnancy and birth all over again.
Carmen was the best midwife, coach and friend and I know, I would not have gotten this treatment from my OBGYN or any of the hospital staff! Thanks Carmen!