Home birth was something I dreamed about for a long time but was never an option due to one reason or another.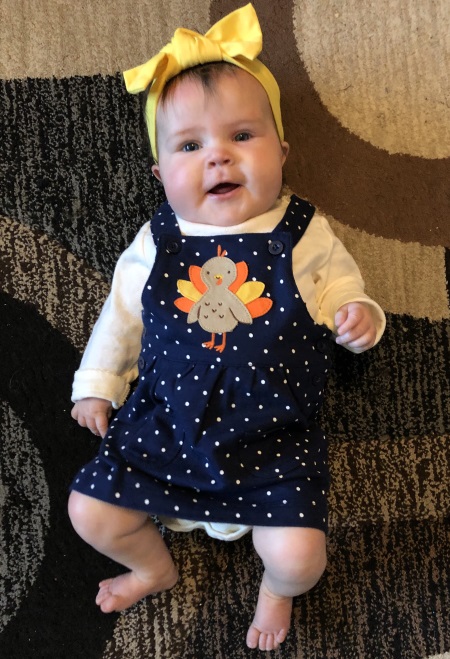 I never had a bad birth experience in a hospital setting but I always wanted something different. Something more intimate and personal than showing up at a hospital to have a baby with a bunch of people I have never met before. A surprise sixth pregnancy made it a now or never situation. I quickly contacted some local midwives but became discouraged when all were fully booked for the month I was due. It would take another two months before I decided to give finding a home birth midwife one last go. I found Carmen had been recommended by the midwives I had preciously contacted so I emailed her, fully expecting to be turned away once again. To my surprise and relief, she had one spot open and my life was to be forever changed.
I'll be the first to say that I took Carmen for granted early on in my pregnancy. Having already done this five times before I knew all there was to know, right?? It wasn't until I neared the end of my pregnancy that I thought 'this is really going to happen'. I was secretly terrified. As a nurse, I have seen first-hand what can go wrong and wondered if I had made the wrong choice. I was putting all my trust into Carmen and she never doubted me.
My previous labors were progressively quicker and once the contractions started, that was it. I knew this one was going to be different when I experienced prodromal labor for weeks. The contractions were intense but never consistent. I was hypervigilant (a state of increased alertness) early on since I was expecting a precipitous delivery based on my previous. Carmen never complained about all of my false alarm text messages.
When true labor finally started, I wasn't convinced. I messaged Carmen per what had become the norm, just a heads up. She told me to let her know if things progressed. Things progressed so quickly that I never got back to her. Thankfully Carmen, being the amazing midwife that she is, took it upon herself to head over in the middle of the night. It wasn't 10-15 minutes after her arrival and just before midnight that I gave birth, just as I had always dreamed of; in a pool, in my kitchen, with my other children around to witness their new baby sister enter the world. It was exactly the quiet, dim, intimate experience I had dreamed of.
The weeks of contractions and long hours of working had me exhausted after the labor. Carmen took care of everything and never complained. She was there for anything and everything myself or my new daughter needed. I have never had so much support after such a big moment. She was with us into the wee hours of the morning to make sure everyone was doing well and came back every couple days. I never had to do anything and was able to focus on my precious new baby and other children.
My home birth experience was nothing short of amazing but it was the care and support after that I will be forever grateful for! Carmen is the reason that I recovered almost instantly. She is the reason that I've finally been successful at breastfeeding. She is the reason that I feel empowered and have this story to share. Without Carmen, none of this journey would have been possible.
Months later, Carmen still answers my annoying messages with love and support. I consider her a life-long friend and wouldn't hesitate to recommend her to others or use her again should I ever have another baby.
This home birth story was published with permission from the author, Amy Tiner.